Earlier this year, I traveled to New Zealand and spent two weeks looking for potential sites for Blue Ocean Environmental's ship recycling program. It's an effort we're piloting in Astoria, Oregon, and one that can be replicated in other cities in the U.S. and around the world, wherever there is access to water and a need for family-wage jobs.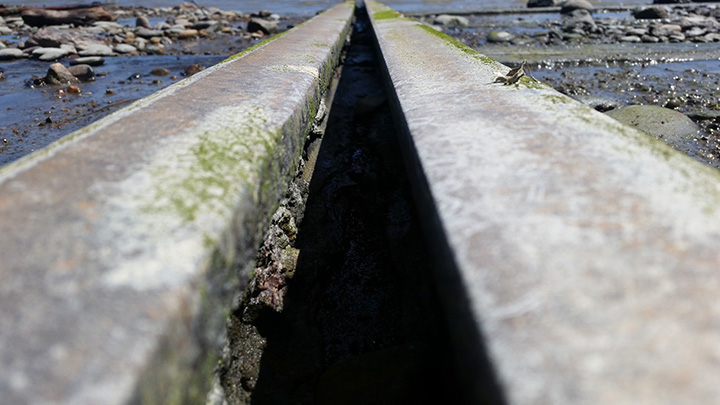 While I was in New Zealand, I found the town of Westport, which is on the western coast of the South Island of the country. It's a small community of about 4,000 people. Early inhabitants included Maori settlers (I had the honor and privilege of spending seven days with a Maori tribe while I was there). The first white settlers came in 1861 as gold miners, though the region eventually became famous for coal.
Mining of any kind is a dangerous business, even by today's standards. Two of New Zealand's deadliest mining disasters occurred a short distance from Westport. The Brunner Mine disaster killed 65 workers in 1896, and still claims the title of New Zealand's worst mining disaster. And twenty-nine workers were killed as recently as 2010 in a Pike River Mine accident. Loss of life in small communities hits especially hard. And then come the job losses when operations are suspended or shut down completely.
I found an abandoned shipyard in Westport that could easily support a ship recycling facility as well as hundreds of jobs. With practices that support recycling of materials, prohibit discharge of fuels and chemicals into the water or land, and provide a safe work environment and family-wage jobs, it's a solution that makes perfect sense.
There's a section of our website that shows the horrible effects of "shipbreaking" (the haphazard dismantling of ships on the shoreline) to workers and the environment. This is a practice that must be stopped. Ship recycling is the right alternative, and we are fighting to make it the rule, rather than the exception.
I encourage you to learn more about what's happening in places like Chittagong, Bangladesh and Alang, India, where some of the most egregious human and environmental offenses are taking place. Then consider what smarter, cleaner practices would mean for our oceans and for people who need better jobs than those paying $2 a day while subjecting them to harrowing and sometimes deadly conditions.
This is what is on our minds this Earth Day.