While visiting countless ports and seafood markets around the world as he developed supply and distribution channels for Live Online Seafood, Frank Allen discovered another opportunity to clean up the ocean: recycling abandoned vessels.
Oceans can't be treated as unregulated disposal sites
No matter where he has traveled, derelict and abandoned vessels are, and remain, plentiful. Many of these vessels are allowed to decay in-place indefinitely, and without responsible practices in place, have the potential to leak fuel, oil and other chemicals into the water. This pollutes the ocean, kills sea life and destroys food sources. A concerted effort to recycle these vessels responsibly not only keeps contaminants out of the ocean, but also creates the opportunity to reclaim substantial chemicals, materials and mechanical components that can be repurposed, reducing demand for new raw materials and non-renewable fuels.
The tragic impacts of ship breaking in India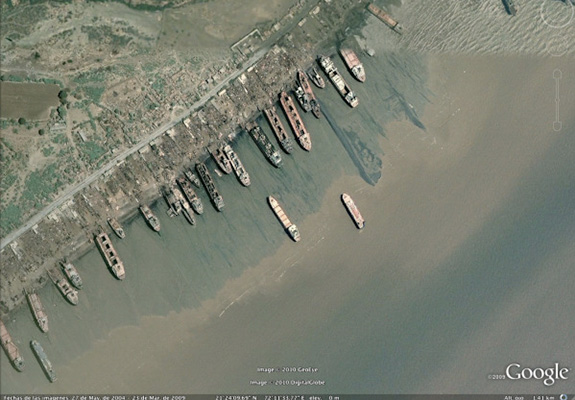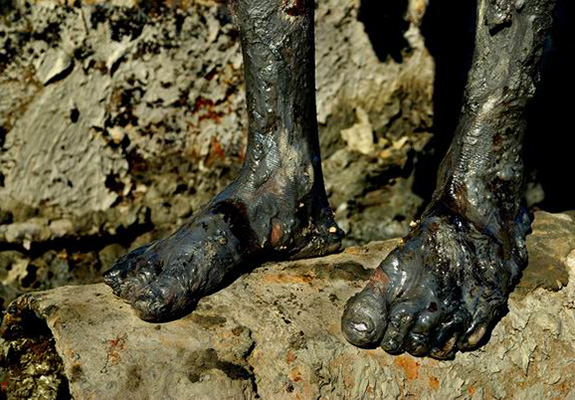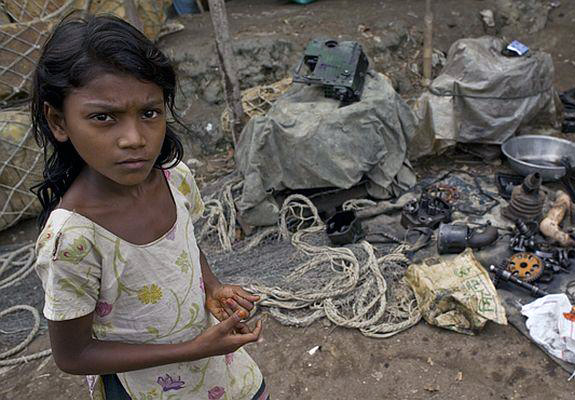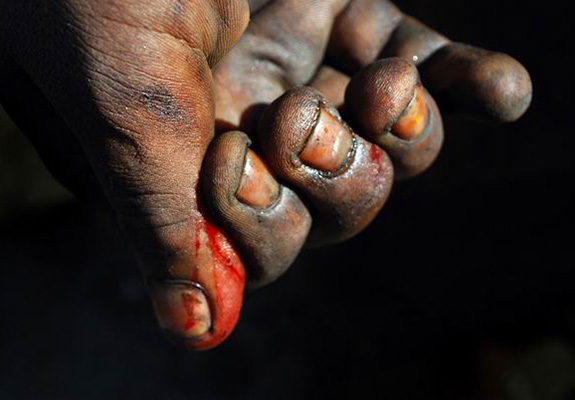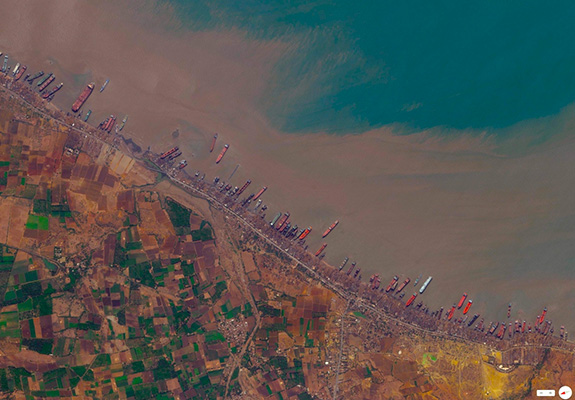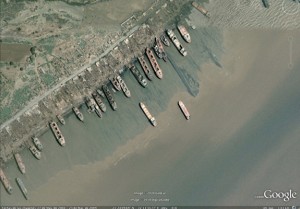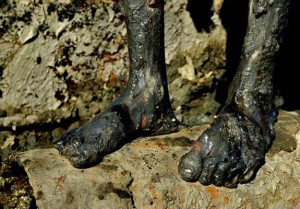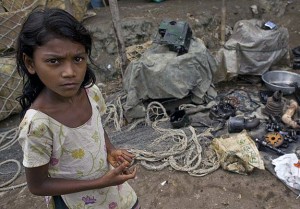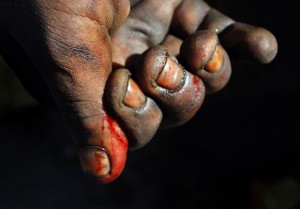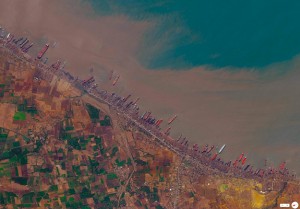 Ship breaking is happening in India, Pakistan and Turkey with chemicals and fuel allowed to spill into the ocean
Approximately 1,400 oceangoing vessels from around the world are scrapped in India, Pakistan and Turkey every year with absolutely no regard for the environment. These vessels are beached and cut up in crude fashion for disposal. Little to no recycling is taking place, and aerial photos above show indisputable evidence that chemicals from these vessels are polluting the ocean. On top of inflicting environmental damage, there is little regard for basic human safety of workers, as evidenced by the video below—a near-miss for this man's life.
The U.S. has not done much better from an environmental standpoint. This image below was taken from above a ship breaking site in Brownsville, Texas, U.S.A.
China as a model
China (yes, China) has an exemplary ship recycling operation at DSIC Shipyard. There, vessels are removed from the ocean and methodically disassembled with the highest regard for safety, environment and recyclability. Environmental pollutants such as fuel and oils are cleaned and reused or properly disposed. Metal is separated, graded and recycled. Reusable items including winch motors, anchor motors and engines are removed and sold.
China's ship recycling process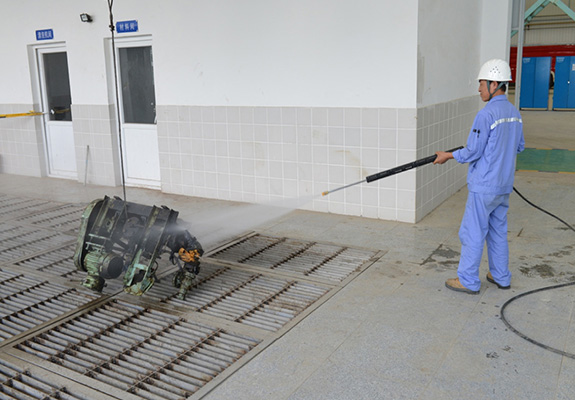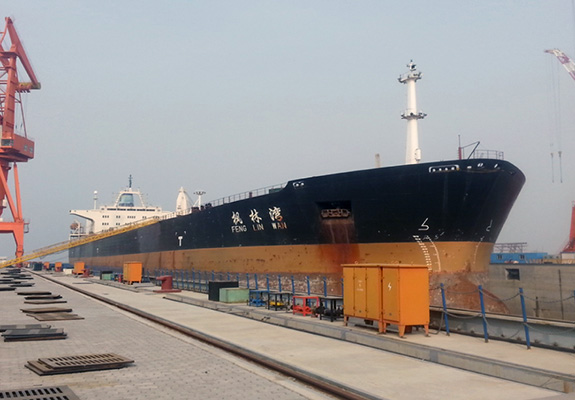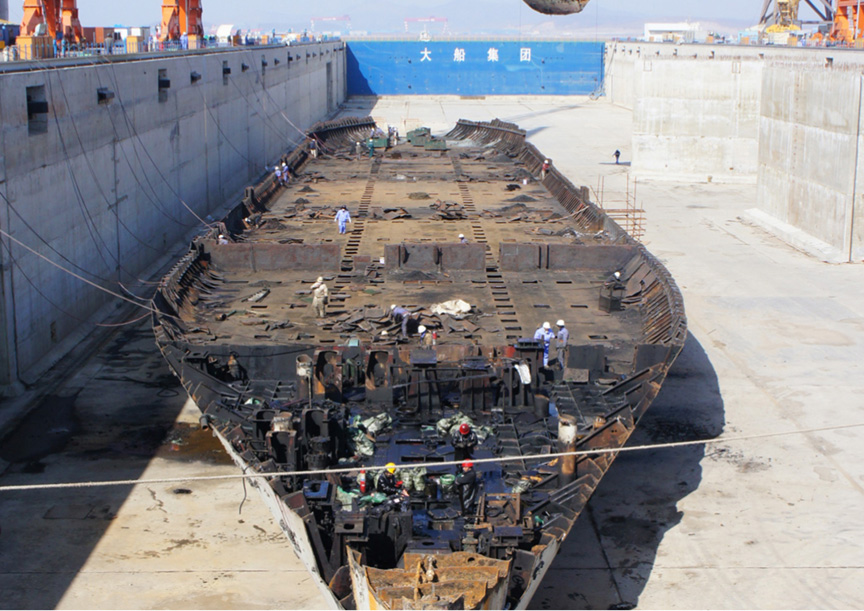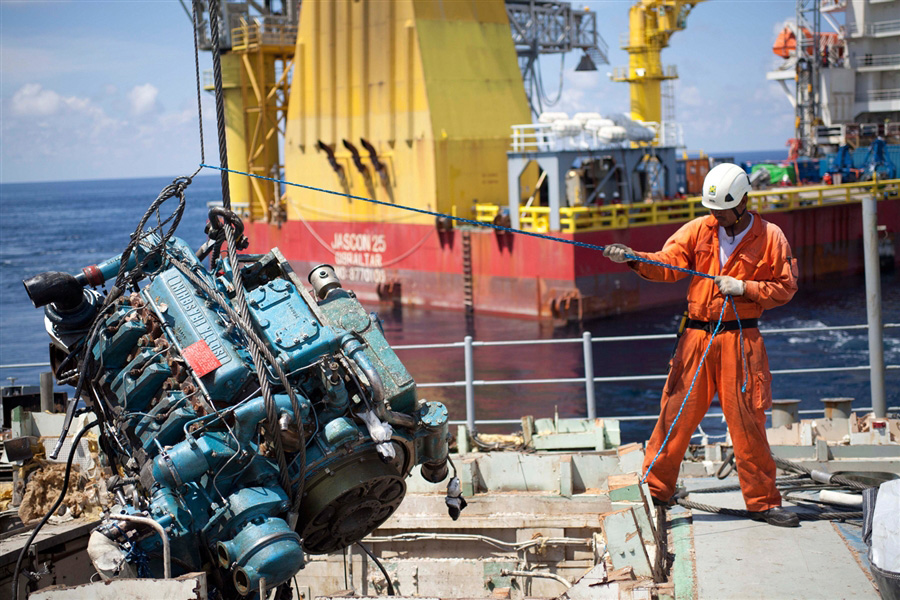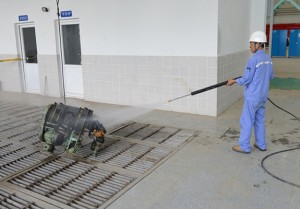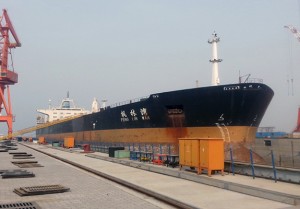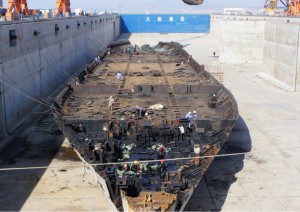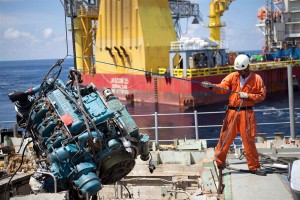 We can do ship recycling properly, and we can do it here in the U.S.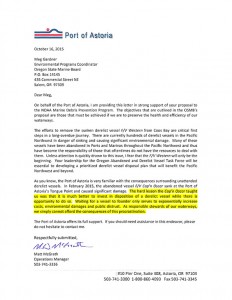 Blue Ocean Environmental is in talks with the State of Oregon and the Port of Astoria to create a responsible ship recycling operation in the U.S., based in Astoria, Oregon. The operation would recycle vessels ranging in size from commercial fishing boats to the largest container ships, using the Blue Ocean Environmental model:
Vessel assessment
Removal of hazards
Salvage of reusable fuels, mechanical components and materials
Recycling and responsible disposal
300 family-wage jobs can be created in one community, and the operation can be replicated in other locations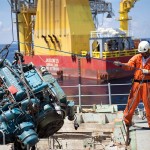 The proposed facility in Astoria would have the capacity to recycle up to 24 transoceanic vessels per year, creating 300 family-wage jobs. Oregon and Washington alone have approximately 600 derelict vessels–most of them fishing vessels–that could be recycled at the facility.
Once the proposed Astoria facility is up and running, the model can be replicated in other locations where there is access to water and a need for economic stimulus—Detroit, Baltimore, Westport (New Zealand), Roatan (Honduras), and Guantanamo Bay (Cuba) are but a few viable options. The facility in Astoria will serve as a training site as other locations come online.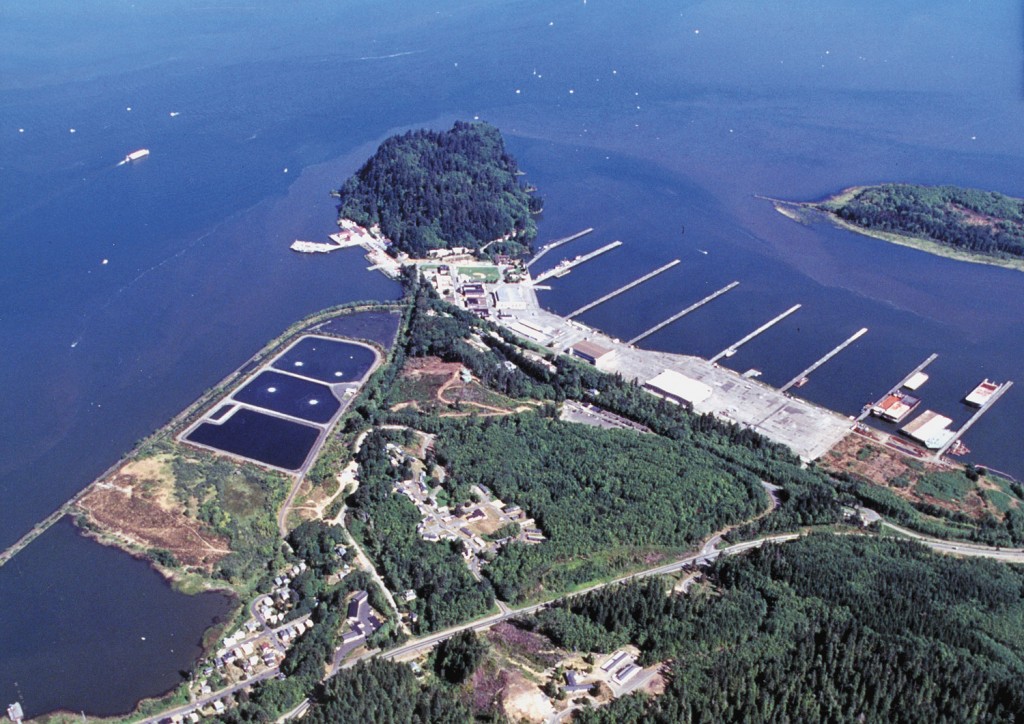 Blue Ocean Environmental has organized a pilot project for the proposed Astoria facility that will serve as a trial of its process, as well as establish a replicable example of a more responsible alternative to vessel abandonment and disposal.