Famine is coming, as predicted in Stage 3 of the 4-Stage Threat Proclamation issued by Blue Ocean Environmental:
Stage 1: Irreparable damage inflicted on the oceans (this has already happened and continues to happen)
Stage 2: Mass die-offs of sea life (we are experiencing this now)
Stage 3: Human famine caused by the die-off of critical food species
Stage 4: Complete destruction of sea life worldwide, resulting in starvation for millions of people
Ethiopia will be the first country impacted. Soon after, there will be a massive refugee crisis as people flee central and northern Africa for Europe.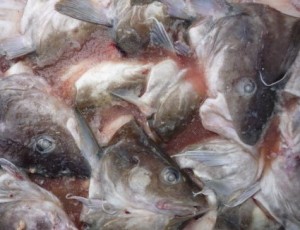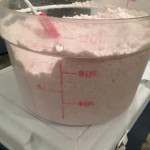 In preparation for the famine–caused in large part by the massive die-off of sea life resulting from ocean pollution–Frank Allen is developing a nonperishable food bar. The bar will provide complete nutrition, including protein extracted from seafood byproducts through a special proprietary process.
Frank worked with food science Ph.D.s from Oregon State University to test the product and confirm it will provide adequate protein levels. Next, the product will be produced in quantity and taken to Africa for sampling with humans to see how they respond and how it affects their heath.
Once in full-scale production, the famine relief bar can be shipped to any major port in the world for the cost of $1 per day, per person. It's a solution to needless waste, environmental pollution, and human hunger. It's also a job creator—a solution to unemployment.
Frank Allen is a registered contractor and vendor with the U.S. Federal Goverment's System for Award Management, and the United Nations Contractor Registry.