In addition to its ship recycling program, Blue Ocean Environmental is working on ways to clear debris from the ocean floor.
We've allowed our oceans to become disposal sites
Around the world, the ocean has become a default site for waste disposal. According to UNESCO, the United Nations Educational, Scientific and Cultural Organization:
"In 2006, every square mile of ocean contained 46,000 pieces of floating plastic. Plastic debris causes the deaths of more than a million seabirds every year, as well as more than 100,000 marine mammals…Plastic materials and other litter can become concentrated in certain areas called gyres as a result of marine pollution gathered by ocean currents. There are now five gyres in our ocean. The North Pacific Gyre, known as the Great Pacific Garbage Patch, occupies a relatively stationery area that is twice the size of Texas."
We're focused on what sinks: there's more debris on the ocean floor
While we may be more aware of surface debris in the ocean because we can see it, there are many other things below the surface that don't belong there:
Abandoned cable
Abandoned drilling platforms
Spacecraft debris
Shipwreck debris
Garbage
Ocean Floor Debris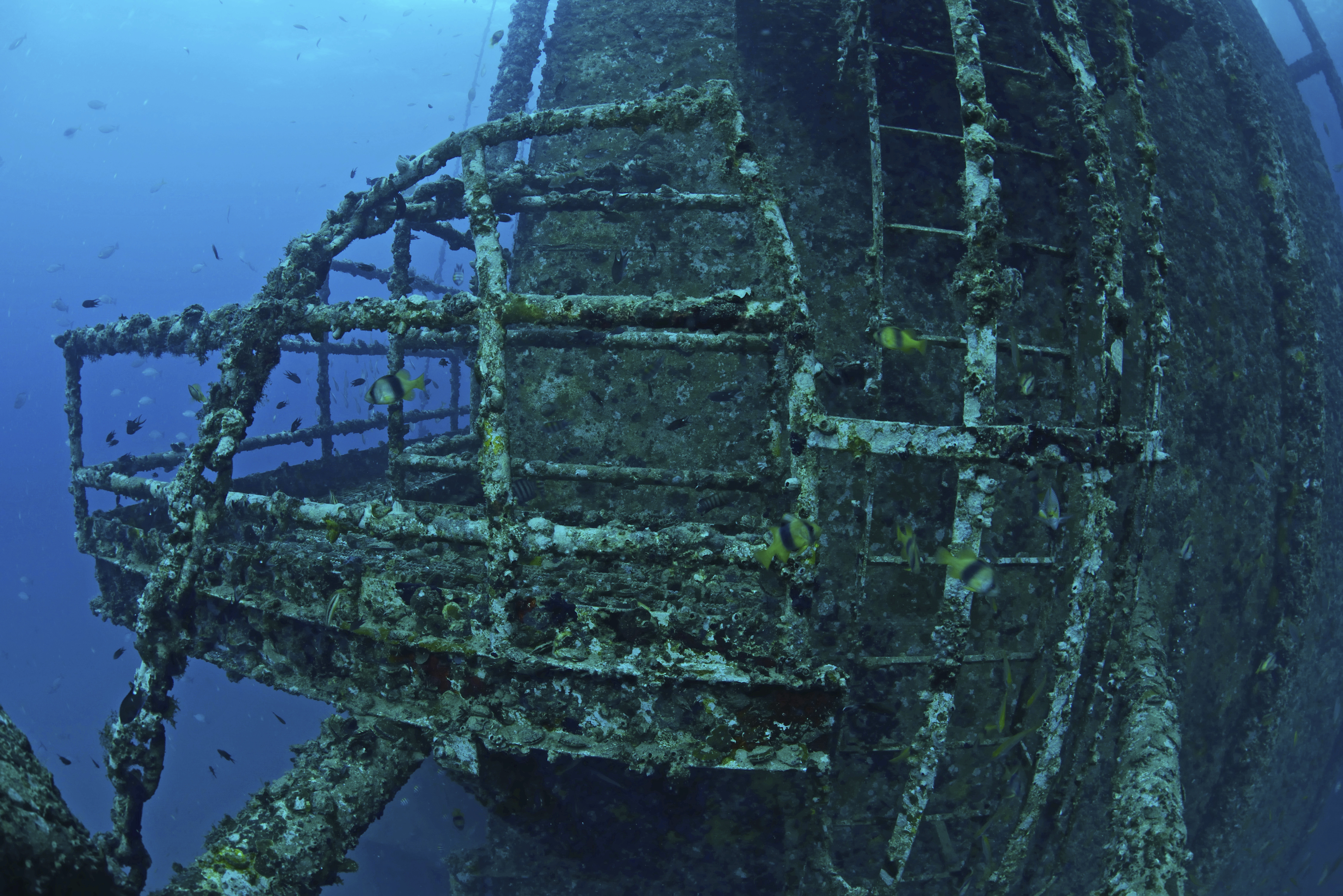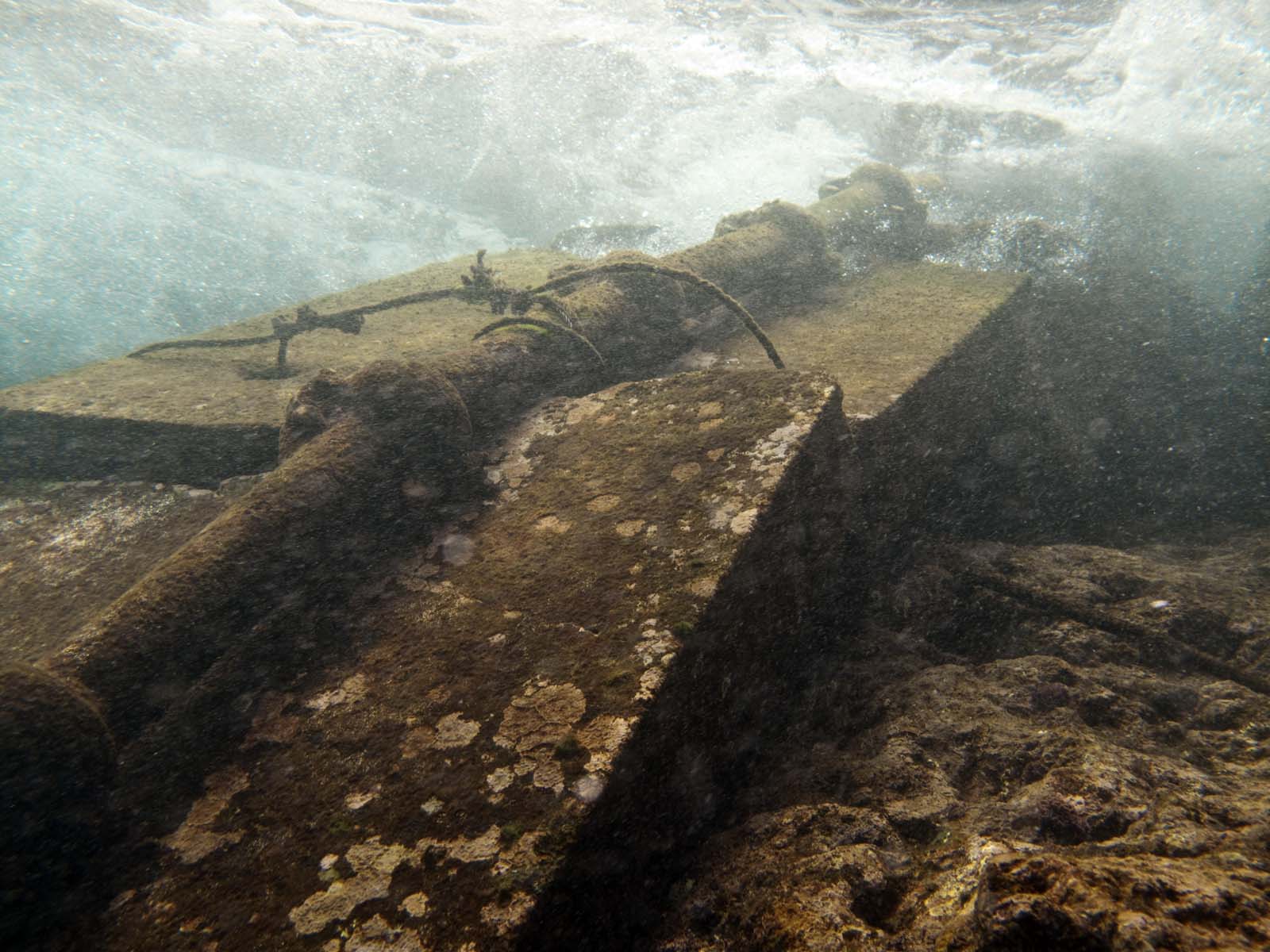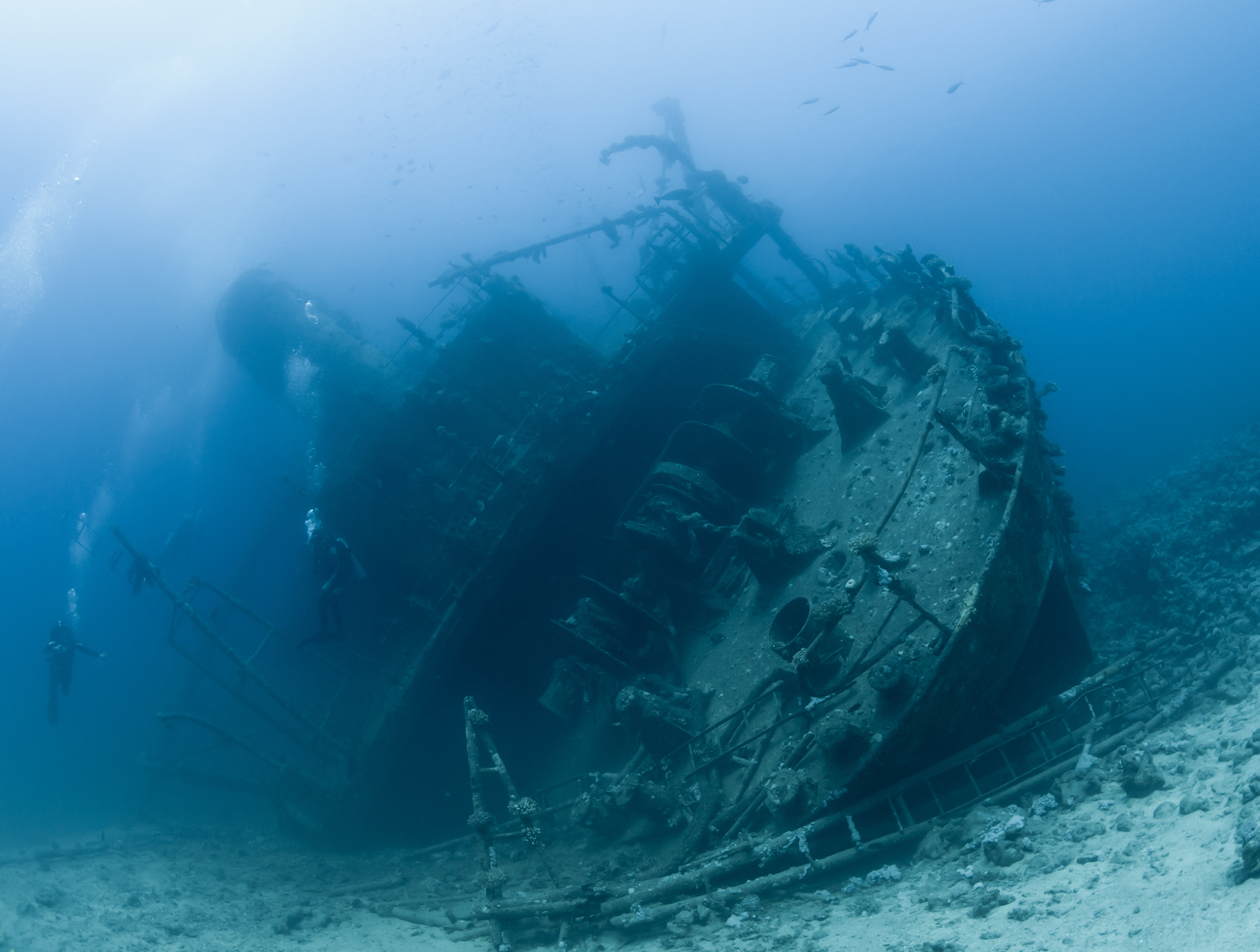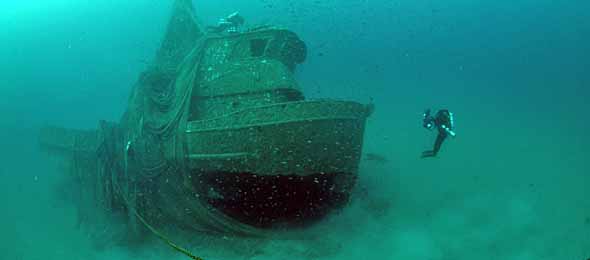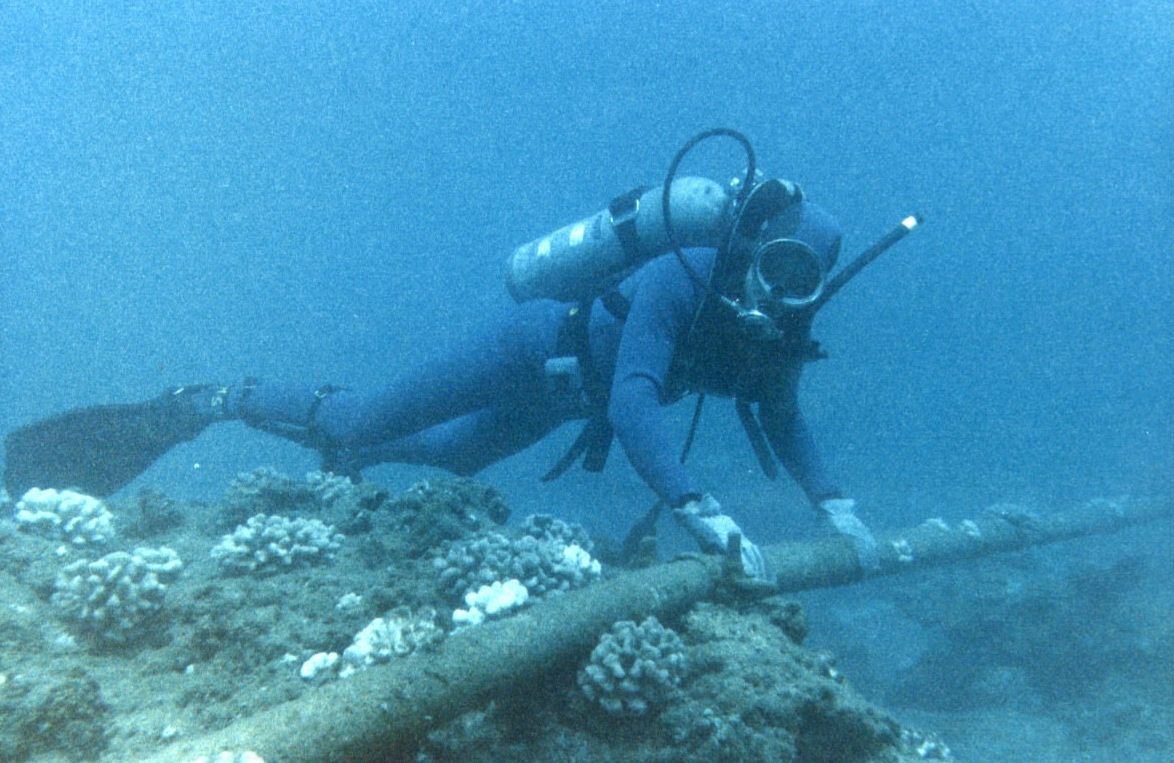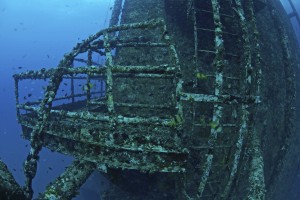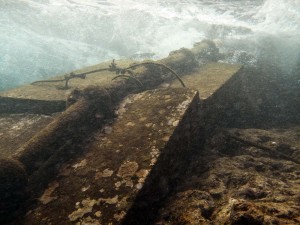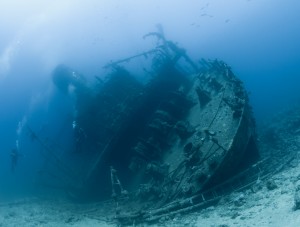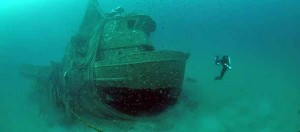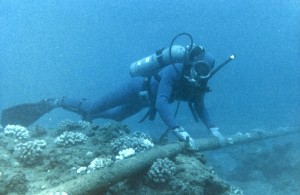 For almost as long as humans have inhabited the earth, we've contaminated a vital resource—our oceans. As a third area of focus, in addition to processing fish heads for human consumption and recycling marine vessels, Blue Ocean Environmental is turning an eye toward cleaning the ocean floor.
Including Falcon 9 rocket debris
For all the positive strides and potential of the SpaceX program (which we do consider to be a good thing in concept), there's the problem of rocket debris that ends up on the ocean floor after each mission. So far (early 2016), each offshore landing of a Falcon 9 rocket (targeting a floating barge) has ended in a crash. You can see a rundown of the crashes on Wired. But the debris itself is only part of the problem. This video from a Florida NBC affiliate (June 29, 2015) is headlined, "Don't touch debris from exploded SpaceX rocket—Debris could be toxic, explosive." Chemicals present in rocket propellant alone include nitrogen tetroxide, ammonium perchlorate, beryllium, unsymmetrical dimethylhydrazine, and monomethylhydrazine. The only substance more toxic than this debris is radioactive material. This video from Reuters via The New York Times shows a January crash off the coast of California.
Our first effort focused on the ocean floor includes funding a $50,000 survey off the California coast to establish the debris field and sea life kill zone from the Falcon 9 rocket that crashed into the ocean in early 2016. We will work with the Coast Guard, NOAA, Army Corps of Engineers, Environmental Protection Agency and U.S. Fish and Wildlife to gather time-sensitive information as to the location and size of the debris fields to better assist in remedying this environmental disaster and facilitate healing of the ocean. The second phase of the effort (with additional funding) will include removing and recycling the debris in full compliance with environmental quality standards. Cleanup of this chemical spill–where raw, highly active and potent chemicals were introduced to the ecosystem instantly–is of the highest priority.